Best 4 Skin Care Products To Add To Your Night Routine
4 Skin Care Products:-Are you the type of person who likes to go to bed with a freshly scrubbed face? Addictive and Instagram-worthy skincare routines are all the rage right now, but not everyone has the time or inclination to complete a lengthy beauty routine every night. It's much easier to simply add a few new products to your existing routine. As with any change in habits, it's best to ease in gently so that these additions become permanent rather than an odd fad. Here are some skin care products you can add to your night routine:
4 Skin Care Products
1) A face oil
If you have oily skin, you might be reluctant to use a face oil for fear of producing more oil. What a lot of people don't know is that an excess of sebum on the skin isn't a bad thing.
It's actually a good thing as it keeps your skin hydrated and protected from bacterial infection. Problems occur when the skin overproduces sebum.
If you have dry or combination skin, a face oil will add much-needed hydration without creating an oil slick on your face.
Face oils bond with your skin and penetrate deep into your pores with antioxidants and essential fatty acids that will improve your skin's texture and radiance.
If you have oily or acne-prone skin, you can use a face oil if you keep it to your T-zone. Avoid applying it to your forehead and cheeks as you don't want to create an oil slick that will increase your chances of breakouts.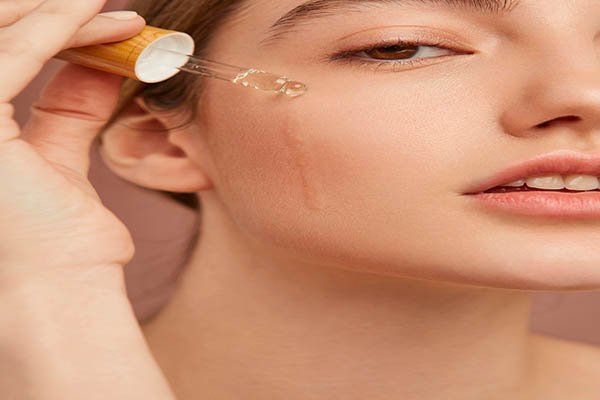 2) A gentle cleanser
A cleanser is the product you use to remove dirt, make-up, excess oils, and other impurities from your face.
It's different from a face wash in that you don't lather your face with a cleanser. You simply apply it and let it sit for a few minutes before wiping it off with a cloth or a facial sponge.
A gentle cleanser will remove the impurities that a daily face wipe won't pick up. It's also a good way of ensuring that there are no traces of make-up on your face before you apply your moisturizer and face oils.
A cleanser is best applied on a clean face as opposed to a wet face. A good cleanser will contain salicylic acid, a chemical exfoliator that will remove dead skin cells, pores and blackheads.
3) A hydrating toner
A toner is essential if you have dry skin. It will help close your pores and hydrate your skin with anti-inflammatory and anti-bacterial properties.
If you have oily skin, you might be tempted to skip this step. But don't! An astringent toner like witch hazel is great at controlling excess oil production on your face.
A hydrating toner will be great for both dry and oily skin as it will balance your skin's pH levels, remove dead skin cells, and hydrate your skin without leaving it feeling oily.
A hydrating toner will also help the other products in your skincare routine do their job better by creating a smooth, even surface for them to be applied to. It'll also smell great and feel refreshing on your face.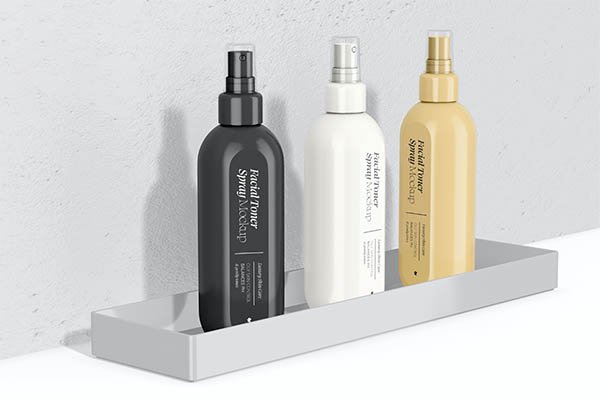 4) A retinol product
A retinol product is similar to a face oil in that it contains potent antioxidants and essential fatty acids that will smooth and refine your skin.
It's best used at night as it can be quite harsh on your skin if you use it during the day. Retinol is a vitamin A-based product that can be used to reduce the appearance of wrinkles, dark spots, and blemishes. It's also an effective anti-aging product that will keep your skin looking young and vibrant.
A retinol product is best used as part of a two-step skincare routine. You can apply a moisturizer followed by a face oil or a retinol product. Avoid applying both as they will fight each other and your skin won't reap the benefits of either product.
Also Refer:-Skincare Problems and The Solutions
Conclusion
The skin is the largest organ in the human body and it needs a lot of TLC. Add these three products to your night time skincare routine, and you'll be on your way to a healthier, more youthful complexion.
Whether you have oily, dry, or combination skin, these products will help nourish and protect your skin while you sleep, leaving you with a glowing complexion in the morning. Besides the obvious benefits of a healthier complexion, these products will help you get a better night's sleep.
A good night's sleep is essential for a healthy and happy lifestyle. If you're having trouble sleeping, try adding these three skincare products to your night time routine. You'll be sleeping like a baby in no time.