How To Get Rid Of Wrinkles In 10 Minutes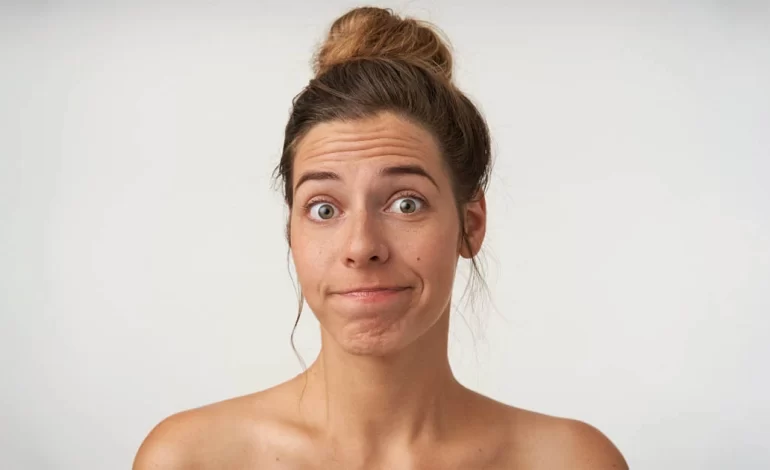 Wrinkles are a natural part of getting older but get rid of wrinkles is everyone's wish. Everyone gets them, and everyone hates them. Wrinkles aren't just annoying; they also make you look older than you are. They appear on your face, neck, and hands due to a lack of moisture and collagen production as you age. But don't let those dreaded wrinkles get you down!
Luckily, we live in the digital age with access to endless information on almost any topic imaginable. So what do you do when your skin starts to show signs of aging? You find ways to reduce their appearance! Wrinkles can be an incredibly frustrating part of anyone's life, but they don't have to be permanent. Here are some simple tricks that help reduce the appearance of fine lines and give your skin that lit-from-within glow once again.
Get Rid Of Wrinkles
1) Pay Attention to Your Skin Care Routine
As you age, it's important to follow a careful skincare routine. Your skin will be drier and less elastic as you age, and so it needs more care than ever before. Your skin's pH level will change as you age, so it's important to adjust your skin care products accordingly.
When used correctly, your skin care products will help to prevent the appearance of fine lines and wrinkles by keeping your skin hydrated and protected from damage. For example, When you're younger, you have an overproduction of sebum which helps to keep your skin hydrated and protected. As you age, however, your sebum production slows down and your skin becomes dry and damaged by environmental factors. This is why it's important to adjust your skincare routine as you get older.
2) Drop the dry skin habit
Exfoliating and dry skin can cause wrinkles and fine lines. So it's important to cut down on the number of times you use these methods. Using exfoliating products like face scrubs too frequently can cause your skin to dry out, which in turn can lead to wrinkles and fine lines. It's important to pay attention to how your skin feels and cut back on the number of times you exfoliate.
Dry skin can also cause wrinkles as it ages. This is because it lacks the protective layer that keeps your skin hydrated and protected from the sun. If you're experiencing dry skin, try increasing the number of times you moisturize your skin. Use a moisturizer with SPF, which will help protect your skin from the sun and help to prevent fine lines and wrinkles.
3) Eat your veggies
Did you know that dark leafy greens like spinach and Swiss chard contain a ton of Vitamin E and calcium? These are important for maintaining your skin health and preventing wrinkles. Other foods that contain Vitamin E include almonds, walnuts, pecans, and peanuts. Vitamin E is an essential part of your skin's natural collagen production.
It keeps your skin smooth and wrinkle-free by helping to repair and restore the strength of your skin. If you're not getting enough Vitamin E in your daily diet, it's important to supplement and make sure you're getting enough. By eating a balanced diet, you're not only helping to prevent wrinkles and fine lines but you're also protecting your body from several diseases. For best results, try snacking on nuts and fruits or adding them to salads.
4) Try out facial exercises
Facial exercises are a great way to reduce the appearance of wrinkles, especially around the eyes. If you feel like your under-eye skin is starting to droop or sag, try doing some exercises for your face. For example, you can try smiling and scrunching your nose or making a silly face to lift the skin around your eyes back up.
If you want to go all out and want to see the quickest results, you can visit a spa or aesthetician and ask them to perform facial exercises for you. Once your skin is lifted again, you can use eye creams and other products to keep it lifted and moisturized. This will help to prevent your skin from sagging again and will help to prevent further wrinkles.
5) Try a collagen supplement
If you're feeling particularly stressed out, you may notice some serious wrinkles appearing. This is because stress causes your body to release cortisol, which breaks down collagen and causes your skin to age. To combat this, you can try a collagen supplement.
These supplements can be found in powdered or pill form. They're made from natural ingredients, like fish scales and seaweed, and provide your body with the collagen it needs to keep your skin smooth and young-looking. Coenzyme Q10 is also important for maintaining collagen production. It is found in fish, meat, and vegetables and can also be taken as a supplement.
6) Use hyaluronic acid
Hyaluronic acid is a chemical that's naturally found in your skin. It helps to keep your skin smooth and moisturized by binding water to your skin cells. As you age, hyaluronic acid starts to break down and be used up. This leads to drier and less smooth skin, which can lead to wrinkles. When choosing a hyaluronic acid product, make sure that it's made from natural ingredients. Synthetic hyaluronic acid can cause irritation and even allergic reactions in some people.
7) Apply a Light Face Oil or Cream
Using a light face oil or cream can help to reduce the appearance of wrinkles. You can even apply face oil or cream before you go to bed to give it maximum time to work its magic. Face oils have nutrients that help keep your skin smooth and wrinkle-free, such as vitamins and minerals. They can also be helpful for acne-prone skin, as oils can help to reduce the appearance of blemishes. For best results, try using an oil that has anti-aging properties. You can find them at most beauty stores or online.
Also Refer :- 8 Mind-Blowing Home Remedies To Get Rid Of Acne