The Importance of SPF 15 and How to Select The Right One
It's summer and that means you should be spending your time outside but not without SPF 15. You want to go for a hike, go for a swim, or maybe just sit on the porch and read. However you spend your summer, you want to protect yourself from the harmful UV rays. That's where sunscreen comes in!
Unfortunately, not everyone knows which SPF is best for them or how often they should be using it. With so many different types of sunscreen out there, it can be hard to know what will work best for you. But don't worry — we have answers to all of your most pressing questions! Keep reading to find out more about SPF 15, why it is so important, and what other factors you need to keep in mind when buying sunscreen!
What Does SPF Mean?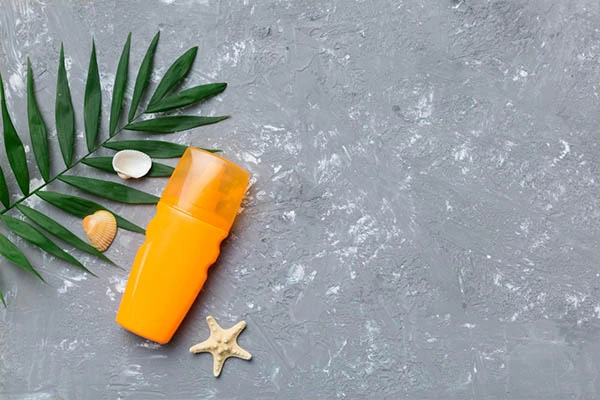 SPF stands for "sun protection factor". This refers to the amount of UVB protection a sunscreen provides. The higher the SPF, the more protection you will receive. For example, if you were wearing an SPF 30 sunscreen and were outside for two hours, your skin would receive only one-third of the UVB rays than if you were wearing an SPF 15 sunscreen. Because UVB rays are responsible for causing sunburn and skin damage, wearing sunscreen regularly is crucial for preventing aging.
Why is SPF 15 Important?
While all SPF numbers are important, you should make sure to use sunscreen with at least SPF 15. SPF 30 is recommended for people who spend a lot of time outside, but for most people, SPF 15 is enough. The higher the SPF number, the more protection you will receive from the UVB rays. A higher SPF number can also make the sunscreen last longer because you will have to apply it less often.
When choosing sunscreen, you should keep an eye out for both the SPF and the PA rating. The PA rating stands for "protection against UVA rays". UVA rays cause aging and wrinkles on your skin, and they are not blocked by SPF. If you don't see a PA rating on your sunscreen, be wary. This rating is not required by the FDA and many companies choose to leave it off their products.
Which Brands and Types of Sunscreen Have SPF 15?
The best sunscreen for you will depend on your skin type and lifestyle. We've broken down the different types of sunscreen and what each will do for you:
Creams – Creams are great for all skin types. They are easy to apply, easy to re-apply, and most are water resistant. The only downside is that they are thick and you cannot wear them if you will be in the water.
Gels – Gels are also easy to apply. You must apply them for at least 15 minutes before going outdoors so that they can fully absorb into the skin.
Lotions – Lotions are best for people with oily skin. They are easy to apply and are less sticky than creams. The only downside is that they have to be applied more often.
Sprays – Sprays are great for kids, athletes, and people who are always on the go. They are easy to apply and very convenient.
Sticks – These are great for people who hate applying sunscreen or who have sensitive skin. They are easy to apply and come in many different formulas, including tinted and mineral sunscreen.
How Often Should You Reapply SPF 15?
Most people don't apply sunscreen the correct way. When it comes to reapplying sunscreen, many people skip it together. However, you should be reapplying sunscreen every two hours, even if you are indoors. Even if you are wearing a high SPF, you should still be re-applying it every two hours. This is because you are sweating, water is evaporating from the sunscreen, and your skin is aging — all factors that will cause the SPF to drop significantly.
Research Shows…
SPF 15 is great for everyday use, but if you are planning a trip to a sunny destination, you will want to increase your protection. If you plan to be outside for more than 10 hours, you should increase your SPF to 30. If you are planning to spend a lot of time in the water, you should increase your SPF to 50.
You should also re-apply every two hours, even if you are wearing water-resistant sunscreen. You should also keep in mind that sunscreen loses its effectiveness over time. The shelf life of sunscreen is two years, so you should be sure to check the date on the bottle. If you have a sunscreen that is more than two years old, you should throw it out and buy a new bottle to get maximum protection from the sun!
Also Refer :- How To Pick The Right Vitamin C Serum For You
Conclusion
Sunscreen is essential for keeping your skin healthy and young. If you don't wear it, you will get wrinkles and sun spots much sooner than you would if you were diligent in your skin protection. Choosing the right sunscreen can feel overwhelming, but our guide can help you weed through the options and find one that works best for you. Using SPF 15 sunscreen will help keep your skin young and healthy for years to come!