Natural and Effective Ways to Get Rid of Rosacea
Rosacea is a chronic skin condition that can be incredibly frustrating and embarrassing for those who suffer from it. The good news is that there are natural remedies available to help reduce the symptoms of rosacea. From dietary changes to topical treatments, many people have found that natural remedies can help to alleviate the redness, inflammation, and other symptoms associated with this condition.
But it can be difficult to know which remedies are effective and which ones don't work. This article will explore what natural remedies have been proven to reduce the symptoms of rosacea, as well as which ones don't. With the right approach, it may be possible to reduce the symptoms of rosacea and bring more comfort and confidence to your life.
What is rosacea?
Rosacea is a chronic condition that causes redness and flushing of the face, along with symptoms like pimples, bumps, increased oil production, and sensitivity to sun. It affects more than 16 million people in the U.S., with a majority of them being women between the ages of 30 and 50. Although it is not life-threatening, it can significantly affect a person's quality of life by causing embarrassment and anxiety. Luckily, there are many natural remedies that can help to reduce the symptoms of rosacea.
The cause of rosacea is currently unknown, but one theory suggests that it has something to do with the blood vessels in the skin and the immune system. Rosacea is seen most often in fair-skinned people, particularly those with Celtic or Scandinavian ancestry. Rosacea may be associated with certain health conditions, like diabetes, obesity, irritable bowel syndrome, or neurologic diseases. It is important to speak with a doctor about any medical conditions you may have, as some may be related to rosacea.
Common symptoms of rosacea
Redness or flushing of the face – often described as a "ruddy" or "red" face.
Small bumps or pimples – these may appear on the face, chin, nose, or around the eyes.
Inflammation of the skin – rosacea can cause persistent redness, swelling, and inflammation on the face, especially the cheeks and nose.
Swollen veins – rosacea can cause swollen veins on the face and eyelids, especially in people with fair skin.
Dry skin – rosacea may cause dry patches on the face, especially around the nose and cheeks.
Excessive oil production – erythrobicronychia (red, bumpy skin) is a common symptom of rosacea, caused by the overproduction of sebum.
Inflamed or swollen eyelids – this is rare, but can be a symptom of rosacea.
What causes rosacea?
The exact cause of rosacea is unclear, but most doctors believe it is a combination of genetics and external factors like diet, stress, and sun exposure. Rosacea is not contagious, nor is it life-threatening. Although there is no cure for rosacea, symptoms can be managed with the right approach. For many people, changing their diet and lifestyle can help to reduce the severity of the symptoms. There are also several topical treatments that can help to manage the redness, bumps, and other symptoms associated with rosacea.
It is important to note that while the cause of rosacea is unknown, the most common trigger for the condition is stress. This can be a catalyst for rosacea to flare up, although it may also appear without any relation to stress at all. For this reason, managing stress is an importan
Natural Ways To Get Rid Of Rosacea
1. Vitamin C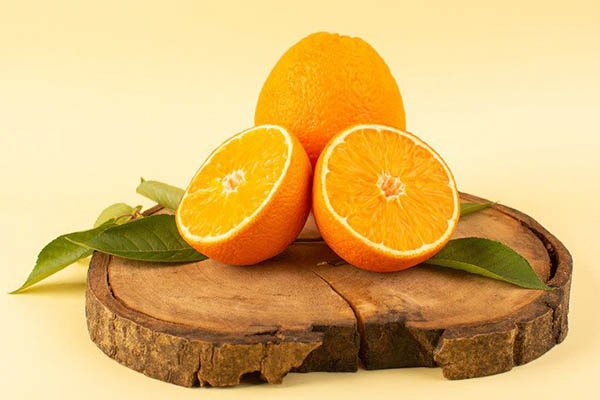 This is one of the most effective and recommended natural remedies for rosacea. Vitamin C is a powerful antioxidant that is known to help reduce inflammation. A 2017 study published in the Journal of Clinical and Diagnostic Research found that topical vitamin C was able to significantly reduce the severity of rosacea. It may be most effective when applied topically in a Vitamin C serum.
Lemon juice – While lemon juice is not as effective as vitamin C in treating rosacea, some people have found it helpful. If you choose to use lemon juice on your skin, it is important to dilute it with water to avoid irritation. A study published in the Indian Journal of Dermatology found that lemon juice applied topically was effective in treating rosacea.
2. Turmeric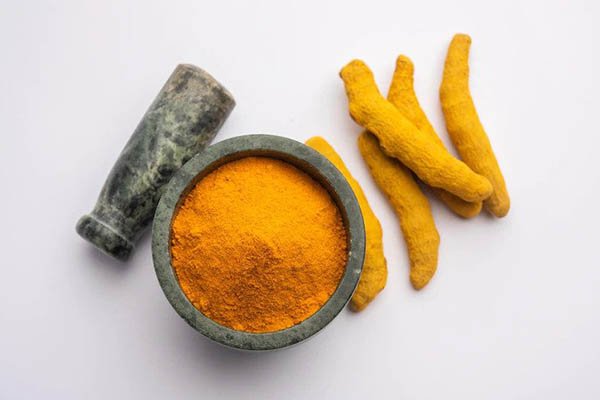 Turmeric has long been used in Ayurvedic and Chinese medicine. Recent research has also found that turmeric may be helpful for rosacea. Turmeric contains curcumin, which has been found to effectively treat rosacea and may even be more effective than common treatments like metronidazole.
Aloe vera – Aloe vera has been used in Ayurvedic medicine for centuries and has also been proven to be effective against rosacea. A study published in the Journal of the Indian Medical Association found that aloe vera was able to significantly reduce the severity of rosacea symptoms. If you decide to use aloe vera for rosacea, it is most effective when applied topically.
3. Chrysanthemum flowers
Chrysanthemum flowers have been used in Chinese medicine for thousands of years. A study published in the Journal of Dermatology found that chrysanthemum flowers were effective at treating rosacea.
4. Indian Saffron
Indian Saffron is one of the most prized spices in the world. It is grown in the Kashmir region of India and has been coveted for centuries. Not only is it a versatile ingredient that adds a unique flavor to dishes, it is also known for its many health benefits. Indian Saffron is rich in antioxidants and can help reduce inflammation, regulate blood sugar levels, and even protect against certain types of cancer.
It is also said to improve cognitive function and skin health. But it's not just the health benefits that make Indian Saffron so special. Its vibrant color and unique flavor also make it a popular choice for recipes, ranging from savory dishes to sweet desserts. And because it is so expensive, it is often used as a luxurious garnish or added to cocktails for a unique flavor. All in all, Indian Saffron is an amazing spice that is sure to make any dish more flavorful and exciting.
5. Raw honey
Raw honey is an amazing natural product with a wide range of health benefits. It has been used for centuries as a natural remedy for a host of ailments, from sore throats to wound healing. But the benefits of raw honey go far beyond just the medicinal. Raw honey is packed with vitamins and minerals, including Vitamin C, Iron, and Potassium. It is also a great source of antioxidants, which can help boost your immunity and protect against disease.
What's more, raw honey also contains healthy bacteria, which can help improve your gut health and digestion. And last but not least, raw honey is simply delicious! It has a unique and complex flavour that is unlike any other sweetener. So if you're looking for a healthier alternative to sugar, raw honey is the way to go. With its sweet taste and plethora of health benefits, it's no wonder that raw honey has become so popular.
Other herbs proven to reduce the symptoms of rosacea
Turmeric (Curcuma longa)-
Indian Saffron (Curcuma aromatica)-
Chrysanthemum flowers (Chrysanthemum indicum)-
Aloe vera (Aloe barbadensis)-
Green tea (Camellia sinensis)
Also Read : Effective Ways To Get Rid Of Whiteheads